Si vous avez des difficultés à visualiser cette newsletter,
cliquez ici
Si tiene problemas para consultar esta newsletter,
pinche aquí
MIAS - Tomás y Valiente UAM Program Call for applications
Long stays (three years renewable once for two additional years)
Duration: three years renewable once for two additional years
Residency: from October 1st of 2018
Applications must be submitted in electronic format only, through the MIAS website.
The application may be submitted in Spanish, French or English.
The MIAS invites researchers of all nationalities with a PhD degree for 4 years or more. The date of the PhD diploma must fall between January 1st of 2007 and December 31st of 2014. This date corresponds to the date of defense and approval of the PhD thesis.
FOLLOW US
La Casa de Velázquez is part of the network of Écoles Françaises à l'Étranger.

Since 2017, Casa de Velázquez and Universidad Autónoma de Madrid jointly develop the first Institute for Advanced Study in the Iberian Peninsula and in the Spanish-American area.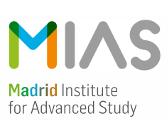 Pour modifier votre inscription à cette newsletter ou vous désabonner,
cliquez ici
Para modificar o dar de baja su suscripción a esta newsletter,
pinchar aquí
If you want to modify your newsletter settings, or to unsubscribe,
click here