Si vous avez des difficultés à visualiser cette newsletter,
cliquez ici
Si tiene problemas para consultar esta newsletter,
pinche aquí
Mobility and religions in Mediterranean Africa
(Antiquity – Present times)
10

June

-

13

June 2019

Rabat

Workshop

Maghreb studies network
Coord.: Sophie BAVA (LPED – UMR 151 AMU-IRD), Stéphanie GUÉDON (EA 4270-CRIHAM, Université de Limoges)
Org.: Centre Jacques-Berque (UMIFRE 2, USR 3136, Rabat), École des hautes études hispaniques et ibériques (Casa de Velázquez, Madrid), École française de Rome, Institut de recherche sur le Maghreb contemporain (UMIFRE 1, USR 3077, Tunis)
Coll.: UMR 151 (Laboratoire Population, Environnement, Développement, Aix-Marseille Université – Institut de recherche pour le développement), IRD/LMI Movida, EA 4270 (CRIHAM, Université de Limoges), Université Internationale de Rabat

Registration required
Registration closed

Place:
Centre Jacques Berque
35 R401, Rabat 10020, Maroc

FOLLOW US
La Casa de Velázquez is part of the network of Écoles Françaises à l'Étranger.

Since 2017, Casa de Velázquez and Universidad Autónoma de Madrid jointly develop the first Institute for Advanced Study in the Iberian Peninsula and in the Spanish-American area.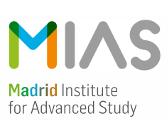 Pour modifier votre inscription à cette newsletter ou vous désabonner,
cliquez ici
Para modificar o dar de baja su suscripción a esta newsletter,
pinchar aquí
If you want to modify your newsletter settings, or to unsubscribe,
click here