Si vous avez des difficultés à visualiser cette newsletter,
cliquez ici
Si tiene problemas para consultar esta newsletter,
pinche aquí
Political narratives in the post-war world
19

February

-

21

February 2020

Zaragoza

Workshop

REGISTRATION REQUIRED

Application deadline
16 December 2019 (17:00, Madrid time)
Coord.: Miguel Ángel RUIZ CARNICER (Universidad de Zaragoza), Nicolas SESMA LANDRIN (Université Grenoble Alpes)
Org.: École des hautes études hispaniques et ibériques (Casa de Velázquez, Madrid), Universidad de Zaragoza, Université de Grenoble Alpes (ICLEA4), Proyecto de Investigación del Ministerio de Economía y Competitividad (HAR2017-85967-P, Universidad de Zaragoza), Programa de Doctorado Interuniversitario en Historia Contemporánea (UAM-UCM-UNICAN-UPV/EHU-USC-UV-UZ)

REGISTRATION REQUIRED
Application deadline: 16 December 2019 (17:00, Madrid time)
Online registration form

Dates of the workshop: 19-21 February 2020
19-20 February: Conferences and workshops
21 February: Commented visit of a memorial in Zaragoza
Place: Universidad de Zaragoza
Calle de Pedro Cerbuna, 12
50009 Zaragoza
FOLLOW US
La Casa de Velázquez is part of the network of Écoles Françaises à l'Étranger.

Since 2017, Casa de Velázquez and Universidad Autónoma de Madrid jointly develop the first Institute for Advanced Study in the Iberian Peninsula and in the Spanish-American area.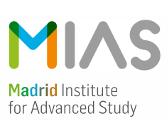 Pour modifier votre inscription à cette newsletter ou vous désabonner,
cliquez ici
Para modificar o dar de baja su suscripción a esta newsletter,
pinchar aquí
If you want to modify your newsletter settings, or to unsubscribe,
click here