Si vous avez des difficultés à visualiser cette newsletter,
cliquez ici
Si tiene problemas para consultar esta newsletter,
pinche aquí
Presentation of Madrid Institute for Advanced Study scientific community
2019-2020
| | |
| --- | --- |
| | Presentation |
Date: Monday, September 30th, 10:00-18:00
Place: Casa de Velázquez - Pierre Paris conference room

To kick off the 2019-2020 academic year, Madrid Institute for Advanced Study is organising a presentation of its scientific community, during which the new fellows will present the work they will be carrying out throughout their residency.
With interventions by Olivier Bouin, director of the French Network of Advanced Studies (RFIEA) :

- Monday, September 30th, 15:00-18:00: Prospects for cooperation in international networks NetIAS (Network of European Institutes for Advanced Study) and UBIAS (University Based Institute for Advanced Study).
Free access until full capacity is reached

- Tuesday, October 1st, 9:00-11:00: Development of individual and collective H2020 projects (ERC-SHS) in relation with the Institutes for Advanced Studies.
Restricted access for guests and accredited visitors
FOLLOW US
La Casa de Velázquez is part of the network of Écoles Françaises à l'Étranger.

Since 2017, Casa de Velázquez and Universidad Autónoma de Madrid jointly develop the first Institute for Advanced Study in the Iberian Peninsula and in the Spanish-American area.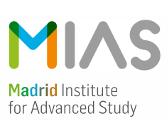 Pour modifier votre inscription à cette newsletter ou vous désabonner,
cliquez ici
Para modificar o dar de baja su suscripción a esta newsletter,
pinchar aquí
If you want to modify your newsletter settings, or to unsubscribe,
click here