Si vous avez des difficultés à visualiser cette newsletter,
cliquez ici
Si tiene problemas para consultar esta newsletter,
pinche aquí
History and Social Sciences
Debates in economic history - Studying economic actors: debates and approaches
11

June

-

15

June 2018

Sevilla

Workshop
Coord.: Zacarías Moutoukias (Université Paris Diderot)
Org.: École des hautes études hispaniques et ibériques (Casa de Velázquez, Madrid), École française de Rome, Universidad Internacional Menéndez Pelayo (UIMP), Fondation Maison des sciences de l'homme, Paris (FMSH), UMR 8236 (LIED, Université Paris Diderot), El Colegio de México, A.C. (COLMEX), Institut d'histoire économique « Paul Bairoch » (Université de Genève), Universidad Carlos III de Madrid, Instituto Figuerola de Historia y Ciencias Sociales (Madrid), UMR 5190 (LARHRA, Université Lumière Lyon 2)

Dates: from Monday, June 11th to Friday, June 15th of 2018

Location: Universidad Internacional Menéndez Pelayo Patio de Banderas, nº 9 - 41004 Sevilla


Registrations closed
FOLLOW US
La Casa de Velázquez is part of the network of Écoles Françaises à l'Étranger.

Since 2017, Casa de Velázquez and Universidad Autónoma de Madrid jointly develop the first Institute for Advanced Study in the Iberian Peninsula and in the Spanish-American area.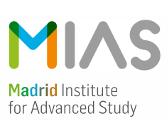 Pour modifier votre inscription à cette newsletter ou vous désabonner,
cliquez ici
Para modificar o dar de baja su suscripción a esta newsletter,
pinchar aquí
If you want to modify your newsletter settings, or to unsubscribe,
click here